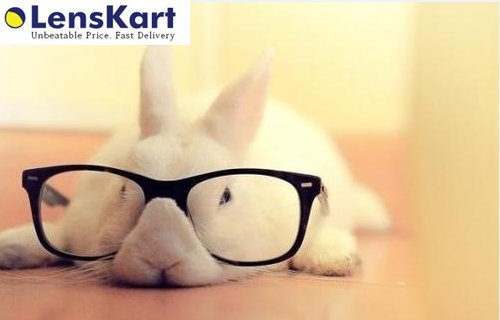 Eyewear retailer
Lenskart
expects a sharp increase in sales as it expands its supply chain and retail store network, while making its online store more engaging to users.
By next month, it will move manufacturing and assembly to a new facility in Manesar, on the outskirts of Haryana. Complete with the newest lens-cutting machines and automated assembly and sortation systems, the unit will deliver 20,000 frames a day, more than three times Lenskart's installed capacity presently.
"We are aiming at 400,000 frames a month and double sales by the financial year end," said Peyush Bansal, co-founder and chief executive officer at Lenskart. "We have invested a lot of money in growing the supply chain and we continue to invest." The Manesar unit has received an investment of Rs50 crore.
Lenskart, which manufacturers lenses locally and imports frames from Chinese vendors, is also planning to produce some frames in-house to reduce costs.In January that Lenskart generated Rs100 crore revenue, while losing Rs113 crore in the fiscal year ended March 2016, citing company filings. Bansal said that a more prudent way to evaluate the business is to look at the value of spectacles sold to consumers and not the value of Lenskart's sales to its franchise stores, which is how retail businesses typically report revenue.
"Our customer revenue has grown 100% from last year to this year… We sold products worth Rs160 crore in FY16, going to Rs295 crore in FY17," Bansal said, "and we expect to double again."
A large part of the demand is coming from physical stories—about 327, mostly in Delhi, Mumbai and Bengaluru—which already contribute half of firm's total sales, Bansal said.
Started as an online store in 2010, Lenskart ventured offline only in 2014 with three company-owned stores in Delhi. The company is now using data from the app to identify "catchments"—small regions within a district—where people are using its app as possible areas to put up new stores.
Lenskart app, according to Bansal, continues to be the first point of engagement with the consumer and the company is investing heavily to improve the online experience. In 2015, Lenskart partnered with a California-based start-up to launch 3D Try-On, a feature that lets people try frames virtually.
The feature is quite popular with its audience, claimed Bansal, and today brings in about 15,000 unique visitors every day. Lenskart is now planning to add social capabilities to the application that allow people to share their pictures, superimposed with virtual frames, with friends.
There is also a new technology in works that will allow users to determine their eye power, or that of an old pair of spectacles, by using the cell phone camera. The underlying technology is still being tested and is at least a year away before being rolled out to consumers.
"The whole experience to virtually try-on frames has been the most powerful one for us. People download our app, try themselves and that's how they fall in love with the product, and then they can buy anywhere; that has been the biggest differentiator for us," Bansal said.
Lenskart, which has raised $36 million, is backed by a battery of venture capital and private equity investors, some of which have a large exposure to retail businesses. Premji Invest, which joined in at Lenskart's Rs400-crore series-D round last year, owns stakes in Myntra, Snapdeal and PolicyBazaar, while PE investor TPG Capital (Series-C; January 2015) owns Vishal Retail, the owner of Vishal Megamart chain of stores.