Prime Minister Datuk Seri Najib Razak today officiated at the launch of AirAsia new direct route from Langkawi to Shenzhen, China that will enable Langkawi to be further developed as a world-class tourist destination.
The ceremony was held at Lang Merah Complex here and was also attended by Deputy Transport Minister Datuk Abd Aziz Kaprawi and group chief excecutive of AirAsia group, Tan Sri Tony Fernandes.
The thrice weekly route, which commenced on August 9, is poised to further boost tourism in Langkawi, in line with the Langkawi Development Authority's (LADA) mission to tap into new foreign markets.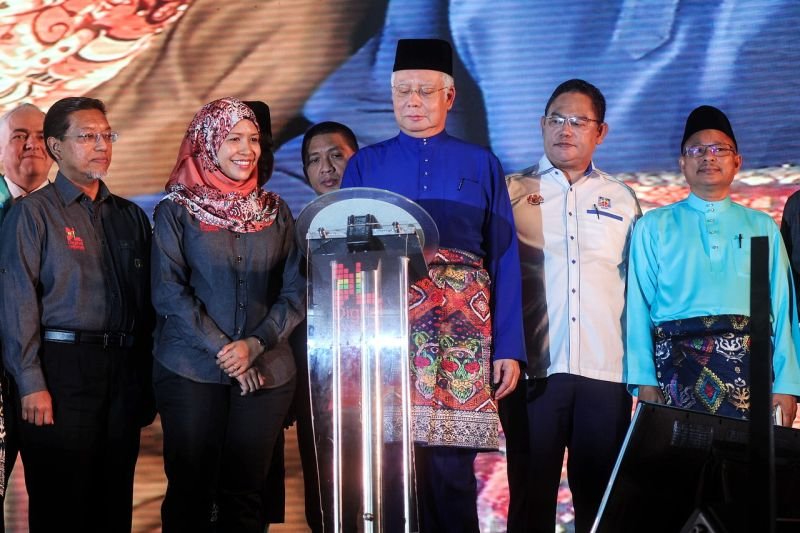 AirAsia has seven destinations from Langkawi, with four domestic routes, namely Kuala Lumpur, Penang, Johor Baru and Kuching as well as three international routes ― Singapore, Guangzhou and Shenzhen.
Meanwhile, Tony in his speech, expressed his appreciation of Najib's leadership in reducing the airport tax.
"Today we see that through the value of his (Najib) brave leadership, direct international tourists have increased from 87,754 passengers in 2015 to 187,433 passengers last year, an increase of 120 per cent," he said.
The number, he said, represented a contribution of RM300 milion to the country's gross domestic product based on the 12 times multiplier effect, in which 2016 was the first year with the figures for the international tourists having outnumbered domestic tourists.
"We are driven by this and already this year we have flown over one million tourists to Langkawi through our 238 weekly flights from Langkawi," he said. ― Bernama