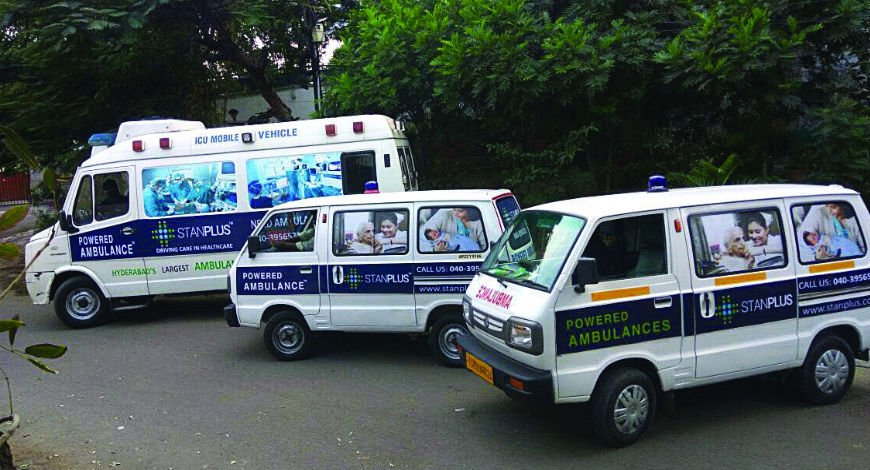 StanPlus, a Hyderabad-based medical transportation start-up, said on Thursday it has raised $1.1 million in seed funding for a minority stake. The funds will help it scale up operations.
The latest round of investment was led by Kstart (Kalaari Capital's seed fund), with participation from CM Diamant, a chain of medical centres and hospitals in Canada and Africa, and INSEAD Angels (Asia).
Prabhdeep Singh, co-founder and CEO of StanPlus, said: "The amount invested will be used to increase our advance-life support fleet and expand across geographies and to cover all medical transportation categories in the near future."
Co-founder and COO Antoine Poirson said StanPlus receives about 60 calls a day. It has a fleet of 300 ambulances, 60 ambulance operators and 15 hospitals accounting for 2,000 beds that exclusively use its ambulance network.
"StanPlus's approach to medical transportation is enterprising," said Muthiah Venkateswaran, Partner at Kstart, a seed fund initiative of venture capital firm Kalaari Capital.
StanPlus was founded in 2016 by three INSEAD MBA graduates — Singh, Poirson and Jose Leon — with an aim to build India's largest ambulance network.
With a promise to serve requests within 15 minutes of booking, StanPlus is currently spread across eight cities including Hyderabad.